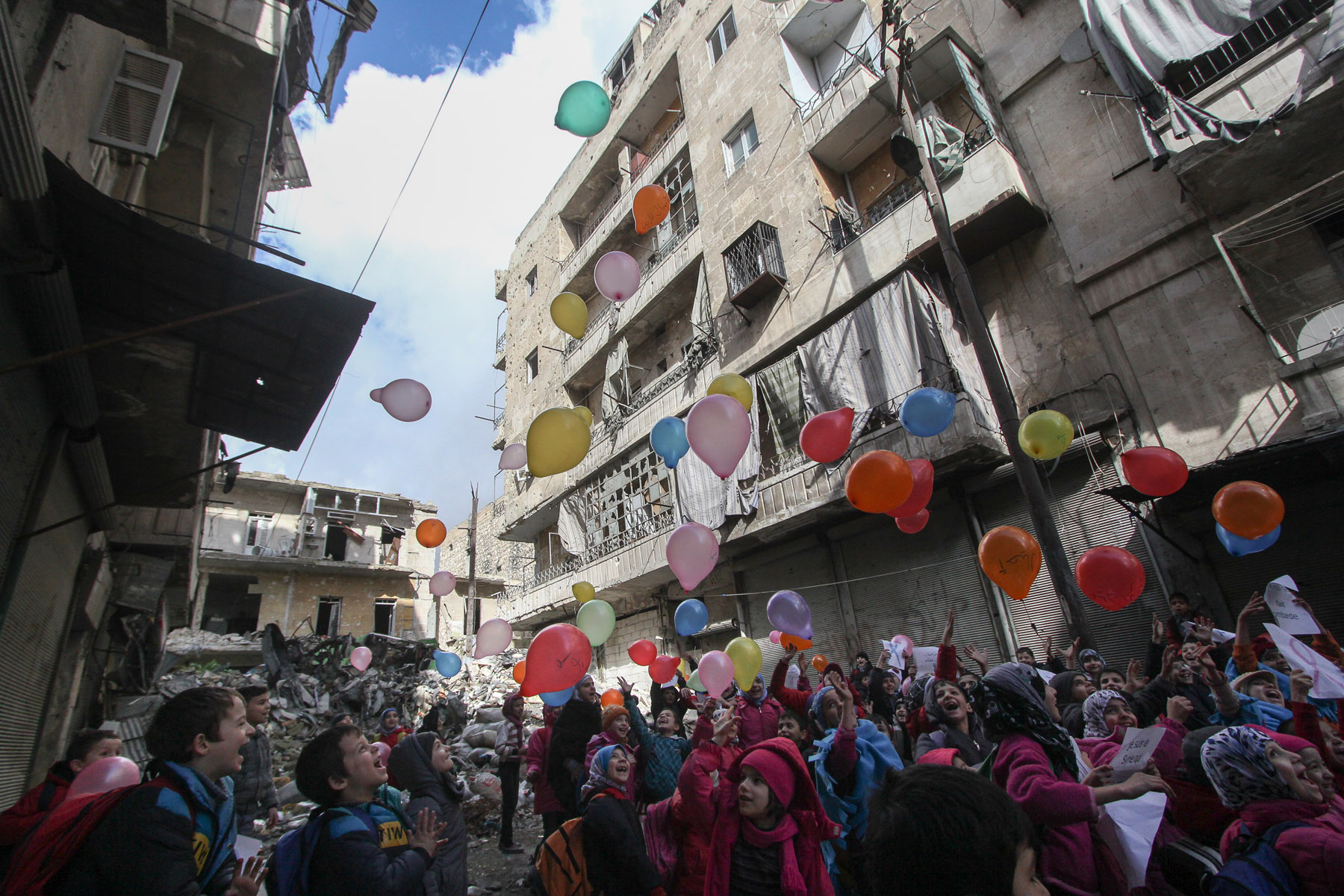 Resilience and daily life in Aleppo
The Syrian regime's message has been clear since the onset of the revolution: "Assad or we burn the country." Indeed, regular people were living under that pressure. It goes without saying that an explosive barrel is stronger than the human body, but the body is more resilient. It can try to adapt and find ways to live, survive and carry on.
For four years, it was possible for me to live and work in Syria as one of the few journalists who could report on the war first- hand. I was last there at the end of 2015, in the Governorate of Aleppo. During this time, images of massacre would often fill my head as I lay in bed at night. I would feel weak and helpless because the situation in Aleppo was constantly deteriorating, despite my work and that of many others. Syrians did not wish for this war, for displacement or forced migration. They just wanted to live in their country and enjoy the most basic human rights.
Covering the shelling and battles on the fronts is always a priority, since these incidents often interest the international press most. But as I documented the war, I also spent time walking around the neighbourhoods of east Aleppo to capture photos of people's daily lives. This would help give me a break from photographing bloody incidents, and I often found it alleviating. I would always meet new people and discover stories about the situation of inhabitants.
Bit by bit, I came to realise the importance of documenting daily moments in a city classified as the most dangerous in the world. We simply needed to relay the bigger picture of the situation there. The moments of shelling and the bitter and horrendous death do not last 24/7. Life goes on, and so do people's resilience and struggle to sustain their lives. We are documenting destruction now, but we hope to document construction tomorrow.