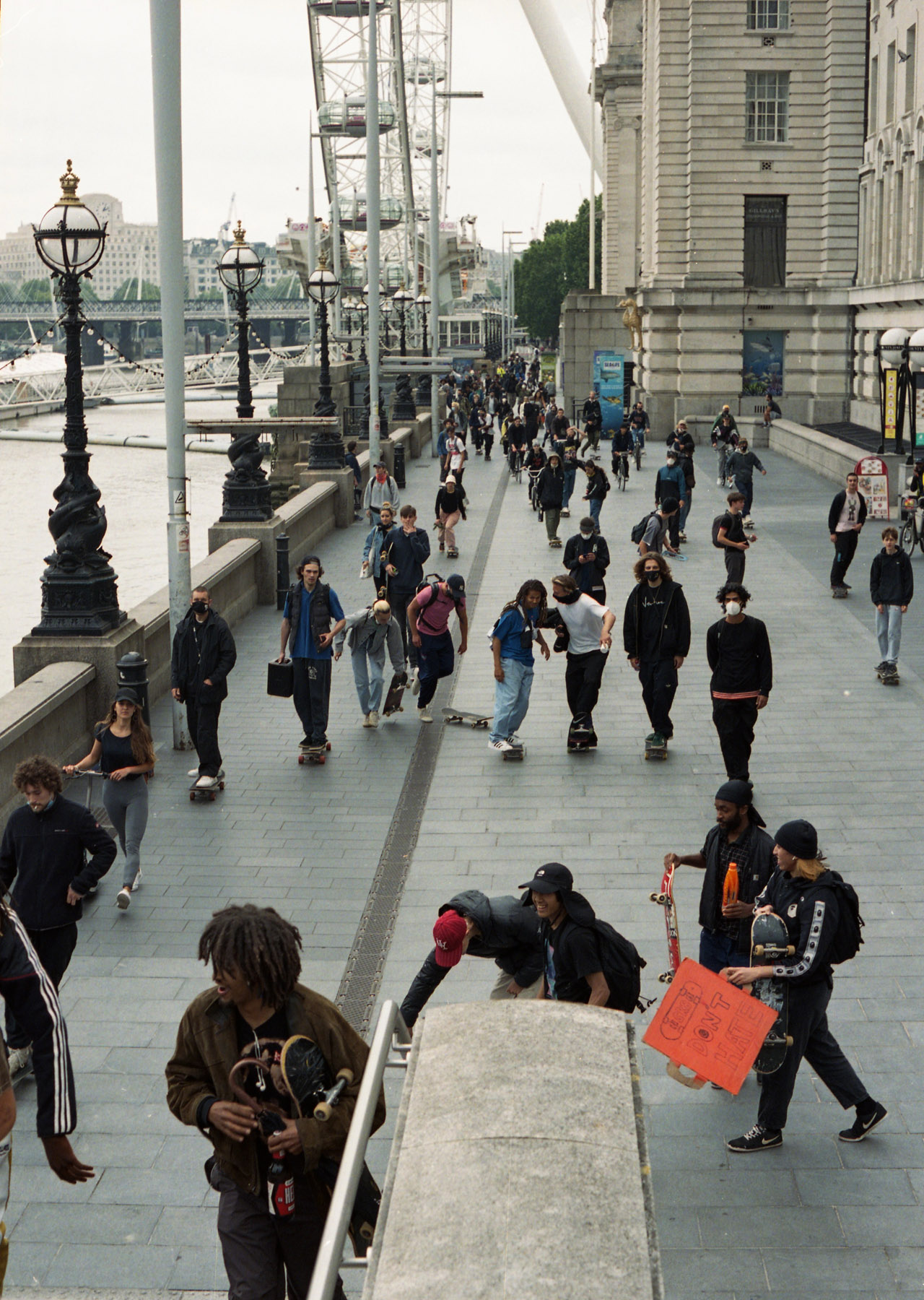 I found photography through skateboarding. Growing up, it provided a means to document friends skating in the streets of our hometown, or to capture moments when we travelled to certain skate spots. While skating and skate culture have remained constants throughout my life, the places I skate and the people I skate with have changed over time. This project is an attempt to represent that dual change.
Skateboarding by nature must exist within space. But there are infinite possibilities for skateboarders to define what that looks like in practice, both through interactions with the built environment and in custom designed skate spots. Skateboarding, and the physical movement it generates, is transitionary at its core – always moving from one point to another.
In skateboarding, the focus is firmly on the individual, and the personalities of those individuals are often clearly defined and widely celebrated. Individual identities are represented as much on the skateboard as they are off it. Through interacting with the city, skateboarding also becomes a collective act of lived urban experience. This happens through the actual act of skateboarding, but it is also true of all the moments found in-between. With this in mind, documenting the relationships between skaters and space becomes crucial to understanding the people who follow this lifestyle, and the collective spaces they inhabit.